---
Sanphonie-Gold tuning fork educational training - gentle vibrations for body, mind and soul
Healing impulses and recreation - unison and harmony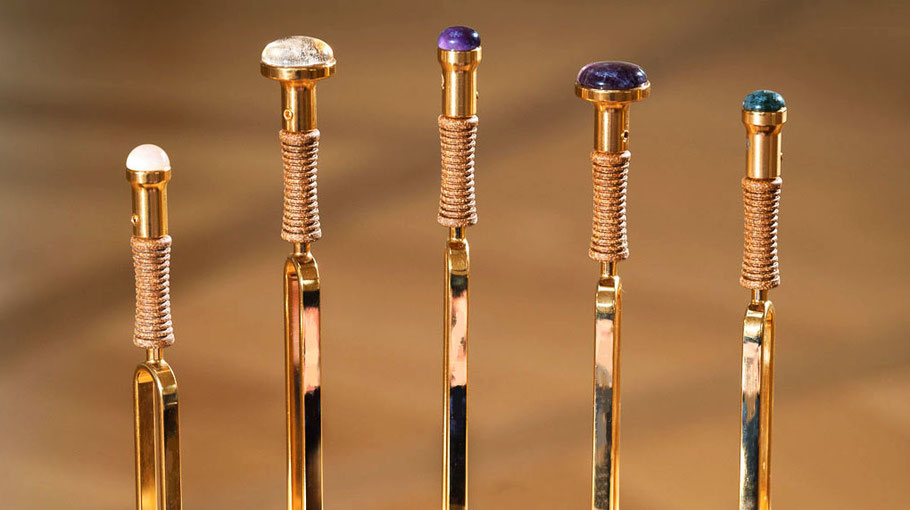 ---
Training for exquisite, unique, cutting-edge cosmetics and spa treatments using tuning forks.
Sanphonie-Gold training is based on decades of experience, ancient traditions and latest scientific knowledge.
The unique and exquisite Sanphonie-Gold training for spa and cosmetic treatments, combined with German quality and craftsmanship, will beautify and upgrade the cosmetics and spa area in your spa, resort or hotel.
Surprise your guests with the latest, so far largely unknown spa treatments.
---
Sanphonie-Gold educational training for cosmetics and spa treatments means:
Unique and innovative Sanphonie-Gold treatments using tuning forks
Highly qualified trainers with years of experience
Training with clearly structured procedures and treatment sequences
Specially developed sets of tuning forks made from 24 carat gold or steel and extensions with handpicked gemstones
One-off acquisition costs and no additional costs
Possibility of recertification for quality control
---
Cutting-edge Sanphonie-Gold tuning fork treatments fit
in any spa or surrounding  and can be combined with any music light or cosmetic product line.
Unique Sanphonie-Gold spa treatments can be done
dressed or undressed and thus fit in any cultural background.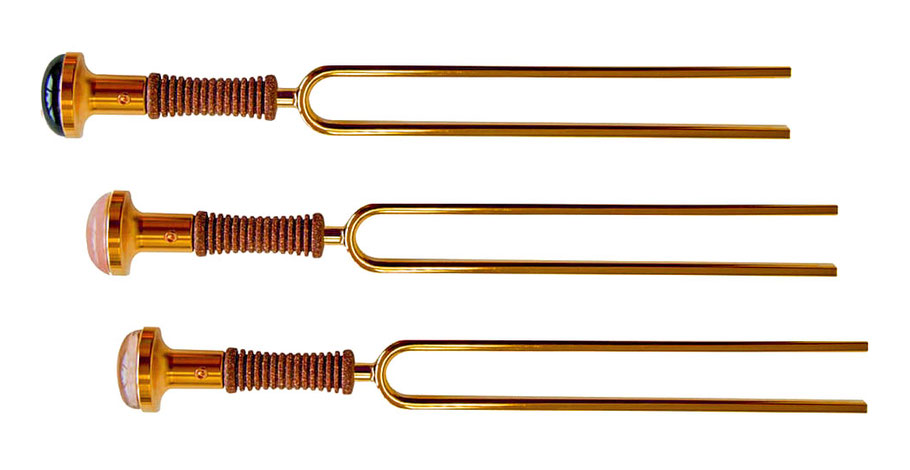 ---
For each Sanphonie-Gold spa or cosmetics treatment a special tuning fork is used. Vibration frequency and gemstone are ideally adjusted.
Each tuning fork and gemstone extension is a German quality product and guarantees a very high standard of craftsmanship.
Most Sanphonie-Gold tuning forks are steel, gilded with 24 carat gold. Extra long handles with pads ensure relaxed handling. Gemstones are handpicked and of the highest quality. 
Sanphonie-Gold tuning fork sets come with an elegant display, hand made from genuine, massive beech wood: sanded, polished and oiled by hand - friendly for health and environment.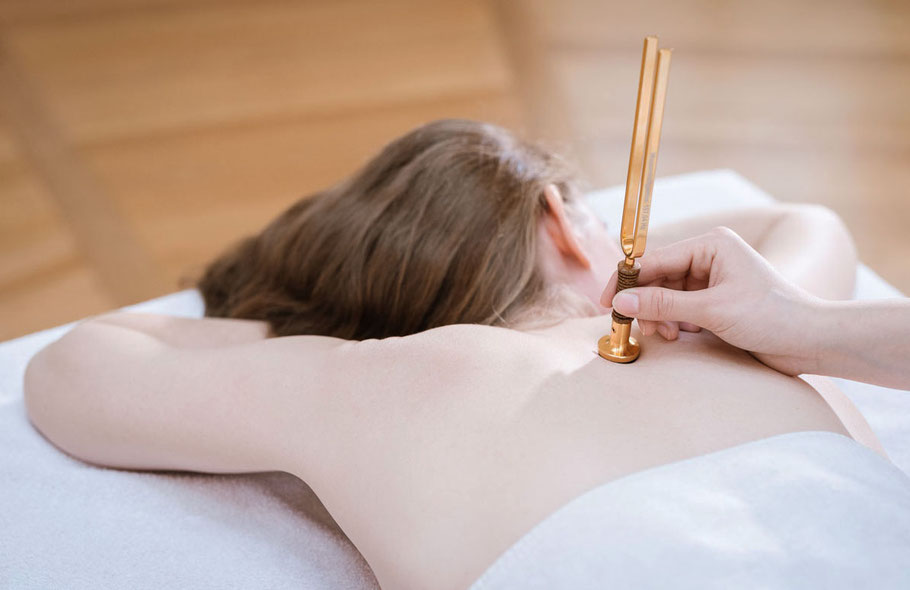 ---
Enthrall your guests with tuning fork cosmetics and spa treatments.
Dive into a world of healing sound!
---
Sanphonie-Gold spa training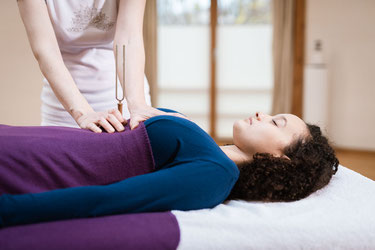 Sanphonie-Gold cosmetics training